David Mack, Vice President of Business Development at Influence Tree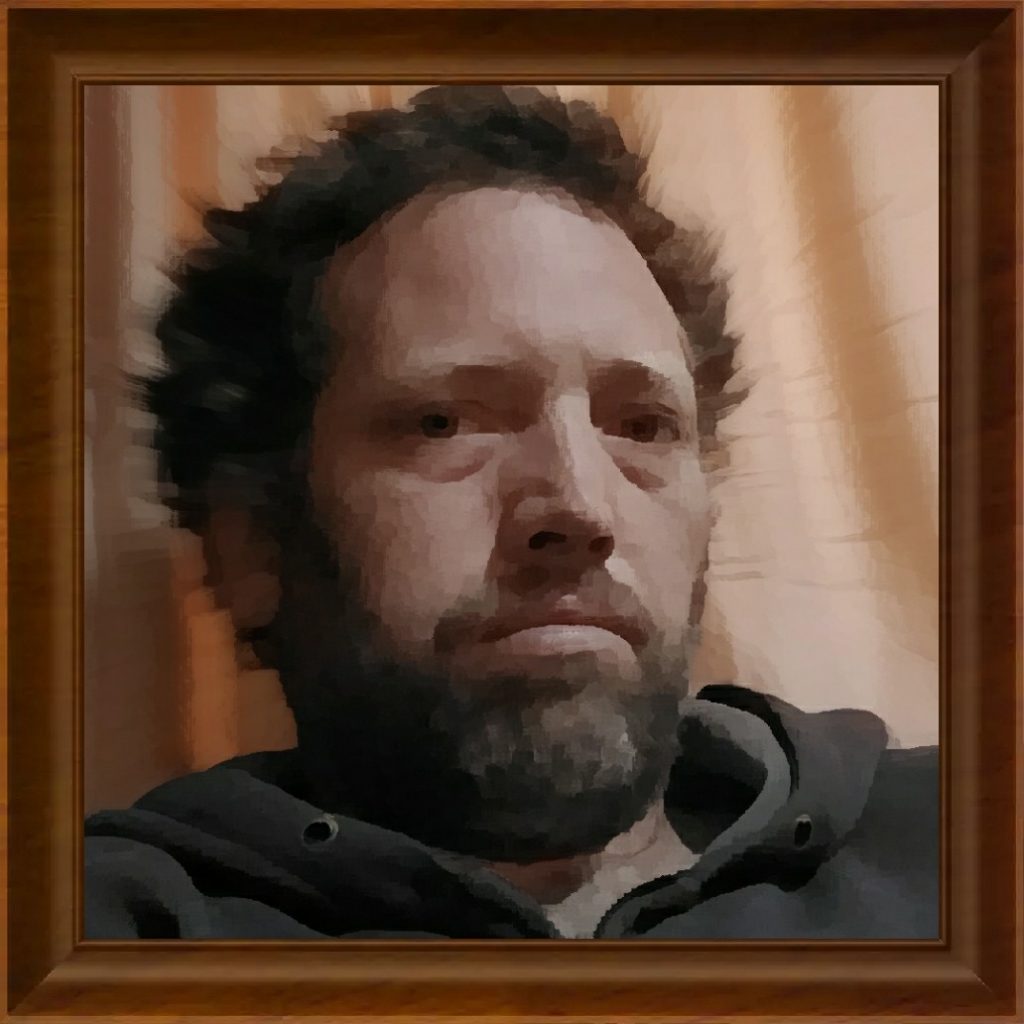 David Mack is an avid Seattle Seahawks fan and the business development officer at Influence Tree. He lives in Seattle, Washington with his three dogs, Pauly, Beanie and Lulu. David is the male Gayle to Leonard.
For the first eight years of my life, I grew up on a small family farm in Seattle, Washington, where I was born. We had chicken, rabbits, ducks, geese, pigs and cattle. We also had a small orchard with fruit and nut trees and gardens as well. I grew up learning organic gardening, something that I still do to this day.
I remember my first Halloween when I was five years old. I loved the Seattle Seahawks and I met my first player that night, a center named Blair Bush. We were trick-or-treating and my mom and dad walked us up to his door. The Jets had beat the Seahawks the night before, so I asked him why they did so bad. My parents made me apologize for saying that to him and let's just say that I was never allowed to go back to his house after that.
A few years after that incident when I was around seven or eight years old, I started watching football and became a diehard fan ever since. My first Superbowl I watched was with the Bears and the Patriots back in 1985.
My parents divorced when I was eight years old and my mother and I moved to the city in Everett, where I went to a Catholic school then later on to Everett High School. From that point on, I grew up playing baseball, a little bit of basketball, skiing and ski racing and have followed football since. I never really played football, but one year I played as a tackling dummy. On the baseball field, my nickname was Dirt Mouth. I was basically the comedian on the team and would sit there and tell jokes both going to, during and after the games. Because I'm a left hander, I played right field and bullpen catcher, plus I dabbled a little bit in the positions of first base and pitcher.
My brother and I were raised in a pretty strict environment and taught to work hard and get good grades. One thing that I would find different from most families is that we were taught to be quite polite. We were raised to walk an old lady across the street, open the door for mom and a lot of the traditional values that are kind of lost in today's society.
Things weren't too bad growing up, especially after the move to Everett. A lot of the kids I went to school with, I'd known for a very long time. We played sports against each other and I was around the same group of friends all through my school years. I had a few teachers who stuck out, such as Mr. Stephenson. His son played baseball with me and he coached baseball at another school, but he loved all of us baseball players. Mr. Harris, my baseball coach also made a huge impact on my life and my sophomore English teacher, Mrs. Garrison. She was a really good teacher and just changed my perspective on life, for the better.
When it came to grades, I didn't really apply myself too much in the classroom. The first two years of high school, I had a 3.5 GPA, but when junior year came, my grades dropped. I got a C+ in a class and my dad pulled me off of the baseball team, so I kind of bailed on school. I finished with a 2.8 GPA, but focused more of my time on ways to make money.
I spent a lot of my time working with my mom in the kitchen. She used to do catering stuff so I learned to cook from her. Ever since I was little, I learned hands on how to cook, would make up recipes and just loved food. My father, on the other hand, was a teacher. Every summer, we would go out on his boat for four to eight weeks at a time, into the San Juan Islands, the Canadian Gulf Islands and Desolation Sound.
My parents wanted to make sure both my brother and I were out of the home by the time we were 18, so while I was in my junior year in high school, my brother and I started our first lawn mowing business. We saved up enough money to purchase our first trucks, so we started advertising around the neighborhood and branched out. We would pick up business all over North Everett, then my brother expanded the business to painting houses too.
Things between my parents and myself started to get rocky, especially because of the grades, so I moved out of my home when I was 17 and still in high school. After graduating, I took a year to ski and ski race up in the Northwest. But crystal meth was becoming a really bad problem in my hometown and I had a few friends who were dabbling with that kind of stuff. I didn't want anything to do with it, so I moved with my brother to go live in Oregon for a year, skied at Mount Bachelor while working at a brewery and Pete's Cabinet shop, then saved enough money to where I could move down to California with him.
Coming from a place where I had such a passion for food, I loved the work at the brewery, so when I made it down to Los Angeles, I decided to step back into the food industry. At the brewery in Oregon, I made my way up from a dishwasher all the way up to a sous chef. In LA, I started off working as a busboy, moved my way up to a server and eventually landed positions in management. I spent close to a decade working in the restaurant business at three different restaurants that specialized in Spanish, French and Italian foods, all while doing catering on the side.
I loved the entire experience. I oversaw menus, put items together for catering, learned recipes, became a mixologist and found some things that I've become quite passionate about cooking. On the drink side, Kamikazes, Triple Secs and Kamikazes? Call me up. On the food side, I still have a love for making salads, creative hamburgers, mac and cheese, casseroles, lasagna and pasta dishes. Plus, I met so many amazing people who are still my friends to this day.
My brother started up a post-production firm called Departure Studios and he asked if I could help him physically build out the studio. Since I was really into wood carving and building ever since I was seven years old, it was a no brainer to go and do it. I spent four years doing carving lessons as a child, plus working at Pete's Cabinet Shop after high school and finding a passion for carpentry work and building furniture, building a studio was going to be no problem. So I helped him physically build out the studio, but my brother's first investor tried stealing the company out from under him. I started looking for financing and reeled in $300,000 in cash and equipment and saved the company.
From there, I began working full time in the studio, doing business development and hiring and managing the sound designers, engineers and foley artists. It was an amazing transition, because we were able to travel to Mexico City, went to Cannes Film Festival, Sundance and worked on over 60 films and a couple of TV shows. People like Maggie Gyllenhall, Winona Rider, Ryan Reynolds, James Franco, Danny Trejo, Laura Prepon came into the studio on the TV side, then people like Rod Stewart and Johnny Rzeznik from the Goo Goo Dolls recorded with us.
We worked in Forbidden Kingdom with Jet Li and Jackie Chan, Camille with James Franco and Sienna Miller, The Great New Wonderful with Maggie Gyllenhaal, Seth Gilliam and Jim Parsons, and so many other amazing films. We made our place right in the heart of Hollywood, where we had relationships all across the industry. We looked for scripts to lock onto and produce, plus we were able to executive produce on projects as well. One project I got to executive produce was a docudrama on the Germs, called What We Do is Secret, with Shane West and Bijou Phillips, that was in festivals and on On Demand networks on TV.
I wish that part of my life would've lasted forever, but when the Great Recession hit, the movie industry began to get cannibalized just like the music industry did. People weren't watching films in a theatrical format, but moving into digital media, so our studio shut down operations.
Before all of that happened, I spent a lot of time traveling all across the world, to places like Paris, Italy, London, Switzerland, Mexico City and Rome. I find that the more someone travels, the more culture they get to absorb, making them so much better off as a person. There's nothing like trying to get to understand people and where they're coming from based on feelings due to the communication barriers when traveling overseas.
After Departure ended, I ended up working at MojoFlo as an associate producer. We sought out content and produced it. This was around the time when Facebook Credits, Facebook's original currency, were being launched, so we created a calculator and a Facebook credit generator for people to be able to go out and earn Facebook credits to pay for content and give advertisers a new way to connect with consumers. But once Facebook's IPO was issued, they scrapped their credit program and the whole business model fell flat on its face.
We still produced some red carpet events in the interim and worked with a few NFL players, but some drama ended up occurring so we just tossed up our hands and walked away from the business model.
After all of that happened, I went back into organic gardening for a few years, then moved back to Seattle and started working with my original passion as a carpenter, redoing backyards, doing decks and recreating outdoor estuaries. Then I started working with Leonard Kim at Influence Tree doing business development. I've known Leonard since 2008 and people call me his male Gayle.
I still have a deep passion for sports. I've been fortunate enough to go to baseball and football games. I've been to the Rose Bowl, a few NFL parties for the viewing of the SuperBowl out in Arizona and watching AS Roma play in Rome. I play Westgate Las Vegas Super Contest yearly and when football season comes around, I'm glued to the TV on Sundays.
I've had such an eclectic taste of music throughout the years. I've seen so much live music from jazz, hiphop, rock, heavy rock, bluegrass, old country music and classical tunes. Two DJs I really like are Daft Punk and Girl Talk.
Anyway if you want to get to know more about me and get a cookout going, or discuss the services that we offer over at Influence Tree, send me over an email at David@influencetree.com and let's touch base!